Red Bull Plovdiv Showrun – Hello @DavidCoulthard
The idea:
When Red Bull told us about the showrun event in Plovdiv, we knew that we had to do something together. We wanted not only to report from the event but also to create a 'buzz" and inspire the true F1 fan. For the past 2 years, there is a huge renaissance in F1 and the interest in the sport is record-breaking. The second most watched event in the World after the UEFA Euro Cup final was indeed the F1 Abu Dhabi final. So we came up with the idea to do a special storytelling project, showing details of the RB7 car and Vettel's glory days for Red Bull. We knew that for the event in Plovdiv David Coulthard will come and drive the RB7 so we had to tell the story of the legendary driver's career. And of course, meet him one to one…
What we did:
Our solution was a hyper-relevant partnership built on a content we knew would resonate. The project was executed on 3 stages: the pre-event storytelling project, the actual event reporting and getting an exclusive interview with David Coulthard and the post-event communication.
For the storytelling project, we gathered our experienced F1 editors and our copywriters to create content for a special leading page that we designed especially for Red Bull. We shared details about the car, the legendary driver and the event program, as well as developed a special map, showing the exact location of the track and the activities planned by Red Bull.
We knew we had to take an exclusive interview with a star such as David Coulthard so we started with the organisation a month before. We didn't know until the last moment when he would arrive but this did not stop us from doing an exclusive interview. Because being first was always in our DNA…
We gathered a team of photographers, video reporters and journalists and with the help of our partners in Red Bull, we managed to take not only an exclusive interview with a legend such as David Coulthard but also create the best video and editorial content. Behind every project, there is a lot of hard work and dedication, but watching David Coulthard doing "donuts" under the sound of Bulgarian bagpipes was a once-in-a-lifetime experience.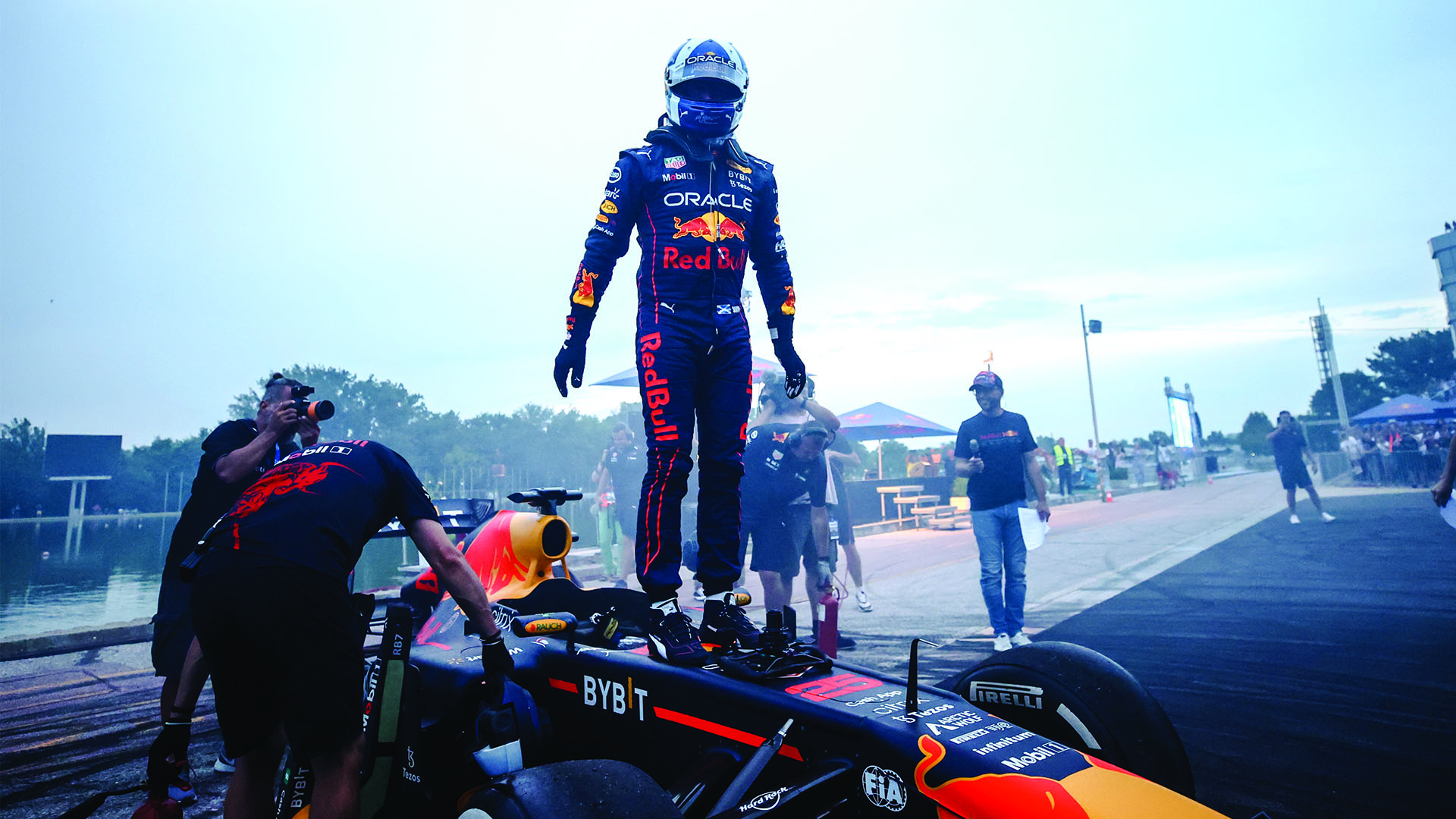 22KPage views
3min.Average time spent
2MReach
10KEvent attendees