The trip of our beer expert to Zatec
The idea:
Zatecky Hus was the newest brand on the Bulgarian market introduced by Carlsberg Our goal was to position the brand among all the competitors and strengthen its DNA. It is inspired by the Czech way of life and the famous Zatec hops. The beer is made with special hops, coming from a special place – Zatec. This is a small town in the Northern Czech Republic and there is a clock to measure the time and it's not in minutes and hours. It's in hops flowers and sunlight, toasts and carefree afternoons. We heard an amazing story from the brand managers of Zatecky Hus about this town and we had to share it so …. of course, we flew to Zatec to see it with our own eyes. 
The challenge:
The beer was new to a very saturated market.
What we did:
We went to the Czech republic to see what is so famous about this small town called Zatec. We took our beer expert of course, who has tried more than 100 beers and we made a travelogue of his journey in the Czech republic. On a dedicated landing page, we have uploaded the story and the videos. Our beer expert went to the factory of Zatecky Hus, wandered around the city of "the 100 chimneys", and went to the hops museum and experienced the Czech culture.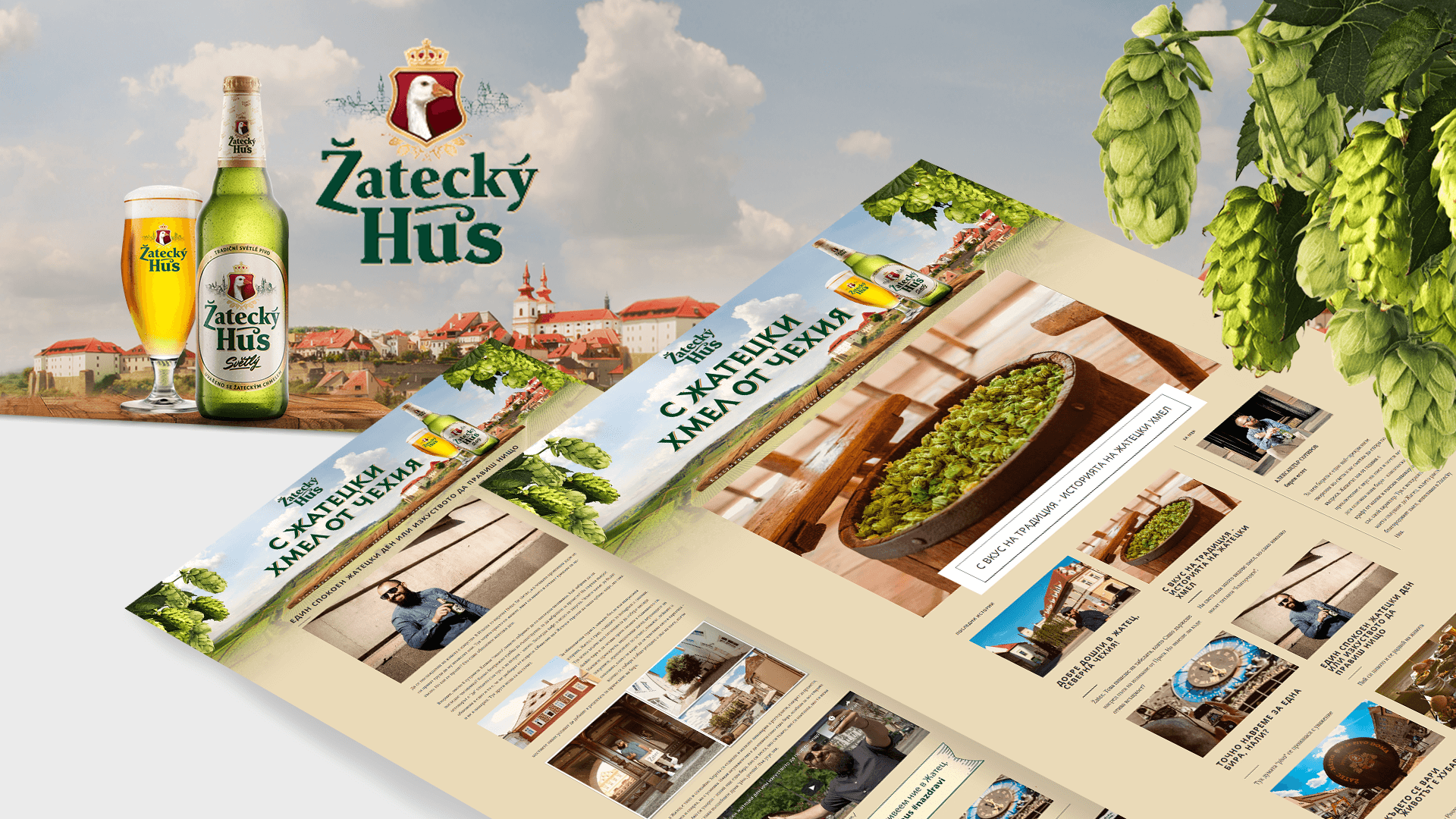 The videos: